Here for What Matters in Shellman, Georgia
Aug 02, 2023
Advocation from Elected Leaders Helps Dollar General Serve in South Georgia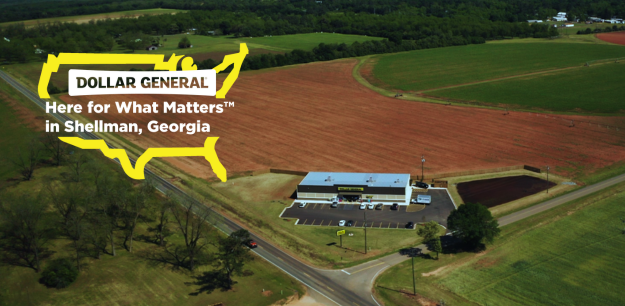 Located in South Georgia, Shellman is a family-oriented and largely agricultural small town where approximately 800 residents enjoy the idyllic views of area farms. Until recently, the community also faced challenges that many other rural towns encounter: a lack of convenient and affordable access to quality everyday essentials. That is, until their elected leaders advocated for Dollar General to invest in their community and open a store to serve the area. Dollar General answered their requests when doors opened on their new store in Randolph County in fall 2022.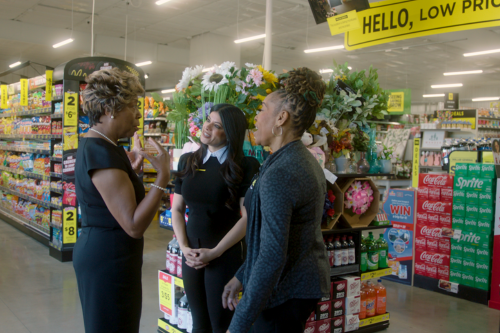 Georgia State Senator Freddie Powell Sims has served Georgians in her district since 2008 and is familiar with the challenges her constituents face. She saw an opportunity to address Shellman's needs and partnered with fellow state congressional member Georgia State Representative Gerald Greene and Shellman Mayor James C. Weathersby to contact Dollar General and advocate for a new store in Randolph County.
"The reason I advocated for Dollar General coming to Shellman was because there was a real need," said Senator Freddie Powell Sims.
Today, Shellman residents no longer need to drive ten or more miles to purchase affordable quality products they need most. Instead, they can readily access daily essentials from their nearby Dollar General, such as cleaning supplies, health and wellness products, diapers, pantry staples and even fresh eggs and milk.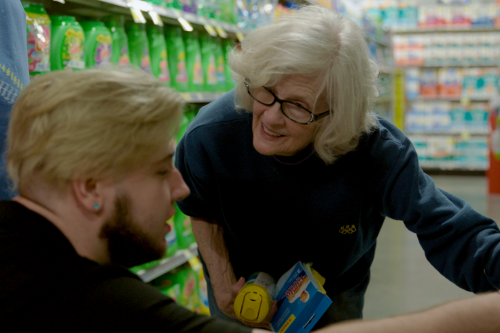 "Dollar General really stepped up to close the gap for the community," said Connie Droge, Dollar General's senior vice president of store operations. "The store provides value, choices, and options for customers to be able to shop locally."
DG also generated new jobs and opportunities for employees' professional growth and career advancement, providing them access to the Company's competitive employee benefits including world-class training and development as well as debt-free tuition options for full-time employees to pursue their educational goals.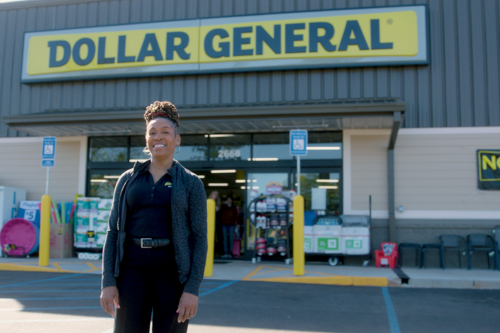 Additionally, Dollar General's steadfast support of literacy and education was demonstrated at its grand opening with a $5,000 to Randolph County Schools. Through the Company's
partnership
with the Kellogg Company, Dollar General also donated 100 new books to Randolph County Elementary School. With the store's opening, Shellman schools, nonprofits, and libraries within a 15-mile radius of the store are also eligible to apply for grants through the Dollar General Literacy Foundation, which annually supports adult, family, summer and youth literacy programs.
"They're just so happy for it to be here. It has changed lives completely," shared Shellman Mayor, James C. Weathersby.
Dollar General has a longstanding history in Georgia, opening its first store in Gordon County nearly 60 years ago in 1964 and its first Randolph County store in Cuthbert in 1996. The Company currently employs more than 10,000 Peach State residents through its store and distribution center presence.
Learn more about Dollar General's story in Shellman
here
and how Dollar General is Here for What Matters in local communities at
hereforwhatmatters.com
.