Here for What Matters in Bowling Green, Kentucky
Aug 23, 2023
Dollar General Supports Local Community after Devastating Tornadoes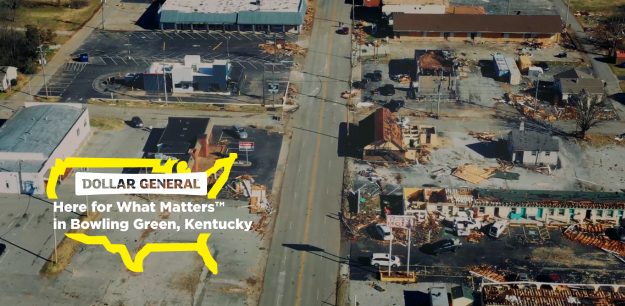 Kentucky residents understand what it means to persevere. One night in December 2021, 18 tornados tore through 25 counties in the state, destroying a significant portion of Bowling Green and Warren County overnight. As the sun rose and skies cleared the next morning, area residents and businesses gathered to help one another rebuild. Dollar General, which has a longstanding history in Bowling Green through its 15 stores and its DG Fresh Distribution Center, responded to the call to support employees and neighbors impacted by the disaster.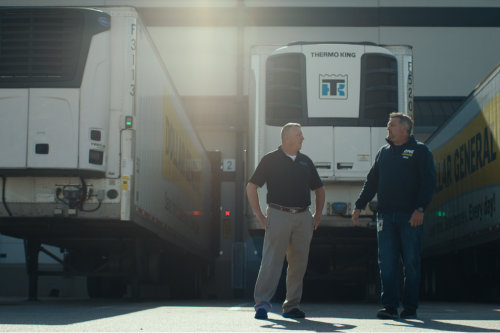 In keeping with its mission of
Serving Others
, DG partnered with the Bowling Green Area Chamber of Commerce and Green River Regional Educational Cooperative. DG provided logistical support for the influx of incoming water, food, clothes and toy donations while helping distribute essential items needed in affected areas.
"I called on leadership at DG, and even though it's a large corporation, they were very much about our community," said Ron Bunch, President and CEO of the Bowling Green Area Chamber of Commerce. "It felt great, like just another community partner that was there."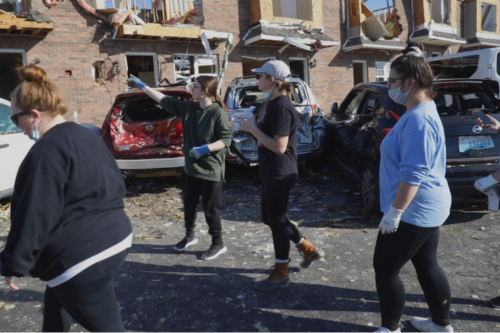 DG also supported employees in the Bowling Green community by sending cleanup crews to their homes, providing hot meals, helping secure needed transportation and offering support through the Dollar General Employee Assistance Foundation. Martha W., a Dollar General store manager and Bowling Green resident, experienced that assistance first-hand. "They had a clean-up crew come in and clean up my yard. They believe in taking care of their family, which is any employee."
In the months following the tornadoes, Bowling Green has continued to rebuild and grow stronger as a community, exemplifying its resilience and strength. To further its support, DG helped restore natural resources through a
donation and distribution of trees and mulch
in partnership with the Arbor Day Foundation and Bowling Green's Operation PRIDE.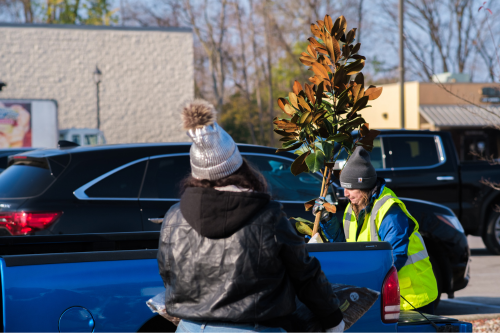 At Dollar General, its mission of
Serving Others
serves as the cornerstone of its culture, whether supporting residents after a natural disaster or bringing quality, affordable essentials to customers throughout the thousands of communities it serves.
Learn more about Dollar General's efforts to support Bowling Green, Kentucky and how the Company is Here for What Matters In local communities at hereforwhatmatters.com.