Here for What Matters: Holiday Giving on National Philanthropy Day
Nov 14, 2023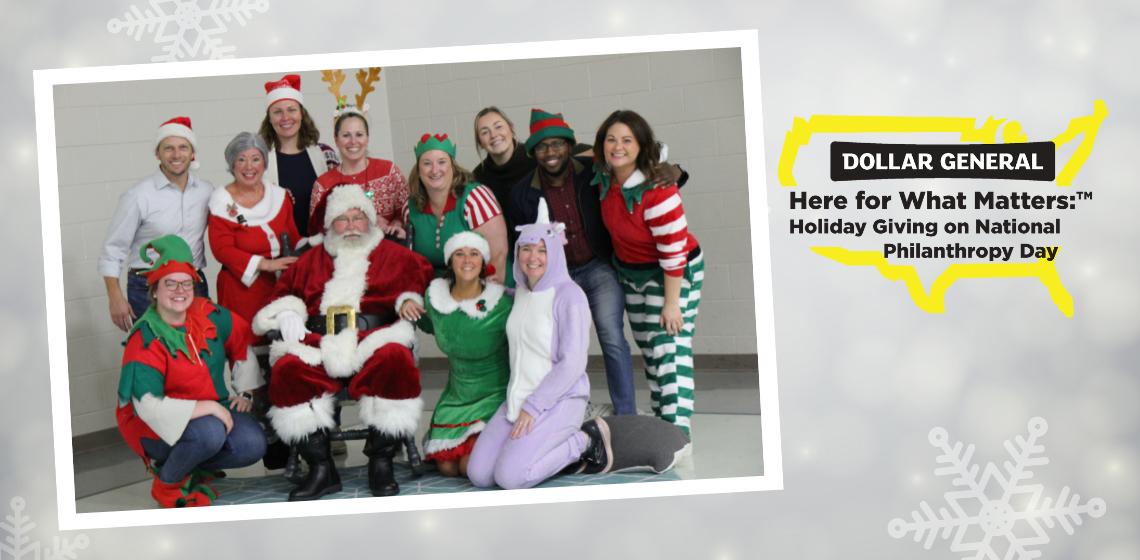 To celebrate National Philanthropy Day on November 15, 2023, Dollar General is highlighting how the Company is here for what matters during the holiday season.
"At Dollar General, we are committed to living out our purpose-driven mission of Serving Others through giving back to our neighbors in need during the holidays," shared Denine Torr, Dollar General's vice president of corporate social responsibility and philanthropy. "Through these partnerships and initiatives, we hope to spread joy and hope across our hometowns to make the holidays brighter. Thank you to all DG employees for your intentional and dedicated efforts this season!"
Dollar General's philanthropic efforts aim to create sustainable change and help neighbors thrive. The Company focuses giving on nourishing the mind, body and planet by uplifting individuals and communities through support of literacy and education initiatives, advancing food security and environmental conservation.
This year, Dollar General is Serving Others through the following:

St. Jude Children's Research Hospital
Dollar General is collecting in-store donations from November 17 through December 15 to support St. Jude Children's Research Hospital's Thanks and Giving® campaign. Since 2006, Dollar General and customers' in-store donations have provided more than $30 million to support St. Jude's life-saving childhood cancer research as the global leader in finding cures and saving children with cancer and other deadly diseases.

Toy Drives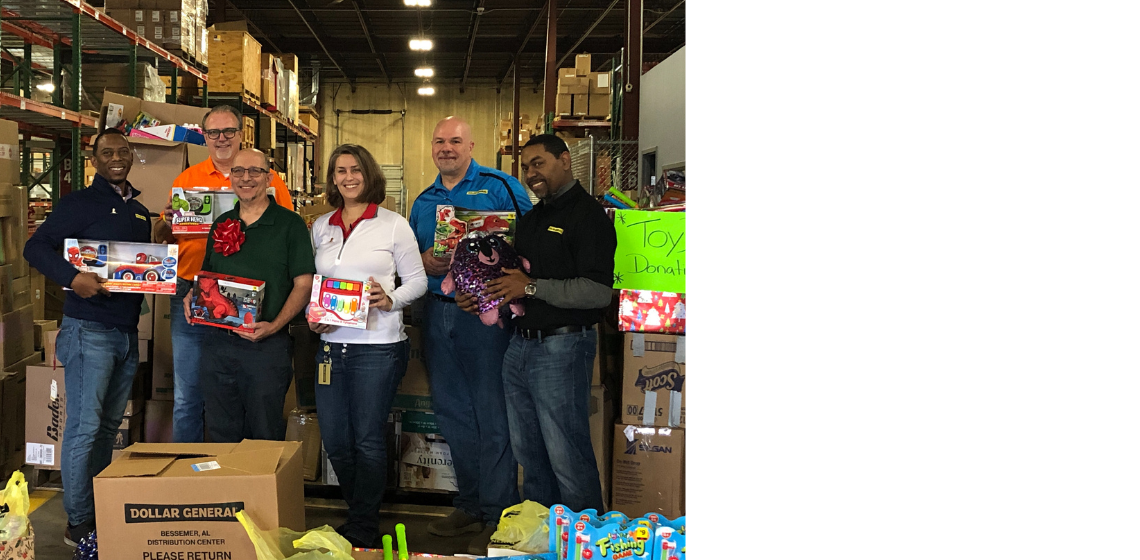 Between November 17 and December 8, Dollar General will host toy drives at each store and welcomes customers to donate items to benefit a local nonprofit or the Marine Toys for Tots Foundation. Each store manager chooses the toy drive recipient organization. This year, Dollar General will also provide a $100,000 donation to the Marine Corps Toys for Tots Foundation to further support their efforts. During the past 10 years, Dollar General has donated more than $1 million to the Marine Corps Toys for Tots Foundation.
Weeks of Kindness


Dollar General's annual
Weeks of Kindness
campaign encourages employee-volunteered engagement with local community charities and schools focused on nourishing the mind, body and planet. Across Dollar General's store and distribution center network, the Company donated a total of $60,000 to local organizations with more than 1,000 DG employees volunteering more than 5,400 hours this fall.
Examples of DG employees spreading kindness:


· Dollar General's Alachua, Florida distribution center team recently donated 100 school supply bags to local teachers during the Alachua County Public School Teacher Appreciation event. The DG team also donated 70 school supply bags to teachers and staff at Newberry High School in Newberry, Florida and 100 supply bags to Sante Fe High School in Alachua, Florida.

"As Dollar General is an ardent support of literacy and education, the DG Alachua team is proud to give back to our local teachers and schools during the holiday season," shared Peter Torres, Dollar General's senior director of DG's Alachua distribution center operations. "Our employees truly enjoyed volunteering and look forward to seeing the impact these donations have on the community."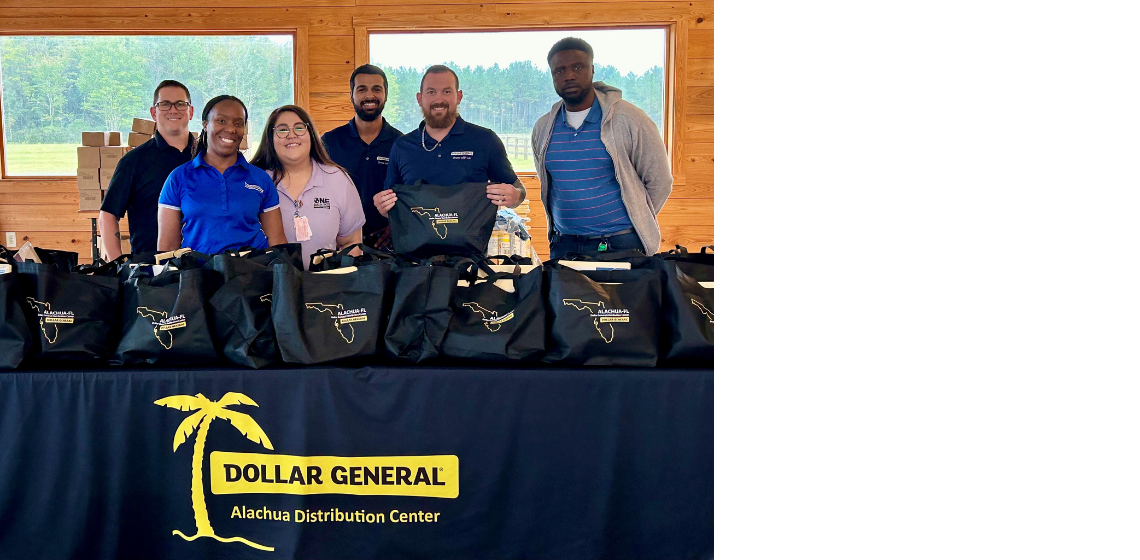 · Region 29 in Huddleston, Virginia spent nearly 50 volunteer hours packing and processing donations of food, pet care, toys, disaster relief and international aid items at local non-profit humanitarian aid organization, Gleaning for the World.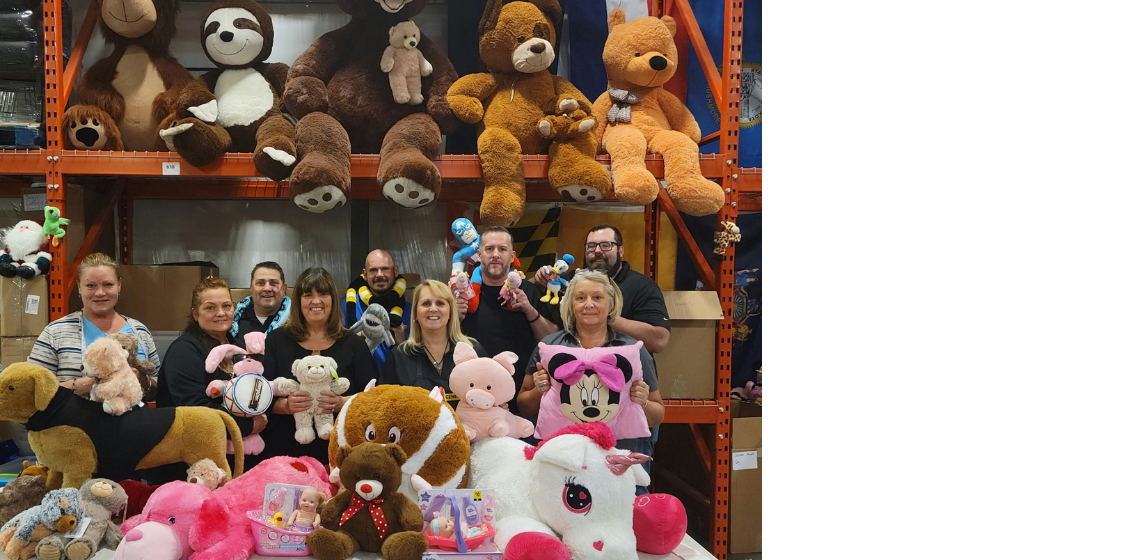 · Region 71 in Marana, Arizona volunteered 85 total hours to support the Community Action Agency of Southern New Mexico Territory in their mission to partner with New Mexicans to overcome adversity by connecting their communities, encouraging family wellness, empowering families and bridging resources.