Donations Kick Start Dollar General Literacy Foundation's 30th Anniversary Year
Apr 20, 2023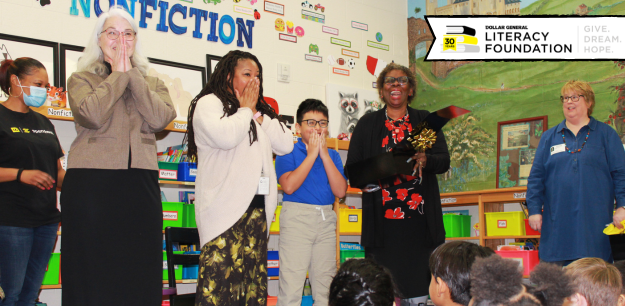 Dollar General and the Dollar General Literacy Foundation (DGLF) kicked off the Foundation's 30
th
anniversary year with literacy grants across four states totaling more than $100,000. Between January and March 2023, through DGLF's
Beyond Words
and the Company's
Reading Revolution
program, six schools received donation to help rebuild after disaster and support ongoing education initiatives.
"For 30 years, the Dollar General Literacy Foundation has been steadfast in our efforts to advance literacy and education," shared Denine Torr, Dollar General's vice president of corporate social responsibility and philanthropy and Dollar General Literacy Foundation's executive director. "That commitment remains unwavering and is reflected in recent grants helping strengthen libraries and ensuring that students and teachers have access to the materials needed to advance learning. As we celebrate our milestone anniversary in 2023, we look forward to making additional impact investments in a broad range of literacy efforts."
Beyond Words
DGLF's
Beyond Words
program awarded five schools with donations to support disaster recovery initiatives.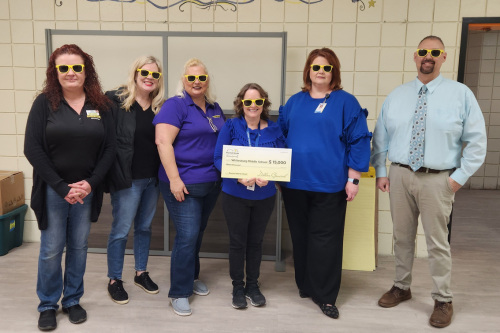 West Whitesburg Elementary School
and
Whitesburg Middle School
in Whitesburg, Kentucky each received $15,000 to help rebuild libraries after flooding in July 2022.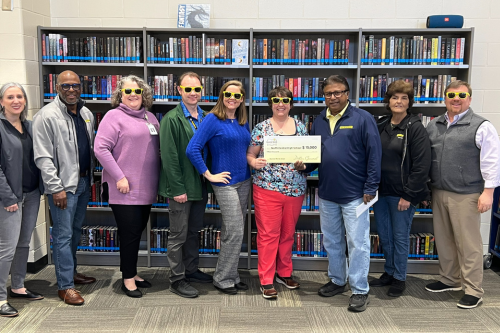 North Central High School
in Kershaw, South Carolina was awarded $15,000 following a 2020 tornado, and
Bayou Boeuf Elementary School
in Thibodaux, Louisiana received $10,000 following Hurricane Ida destruction.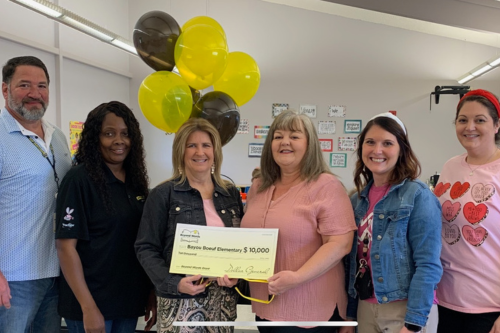 Additionally,
Kosciusko Middle Elementary School
in Kosciusko, Mississippi received $5,000 to aid the school's recovery following a fire.
Since its inception in 2006, the
Beyond Words
program has awarded more than $2.9 million in grants, impacting more than 121,000 students in 32 states. Grants are available to public school libraries impacted by natural disaster and located within 15 miles of a Dollar General store or distribution center.
Reading Revolution
As part of the Company's
Reading Revolution
program, Dollar General recently surprised
Old Center Elementary School
in Goodlettsville, Tennessee with a $50,000 donation to aid recovery following a winter 2020 tornado. The funds will support the purchase of books, computers, technology programs and other educational tools to enhance reading and literacy programs for students.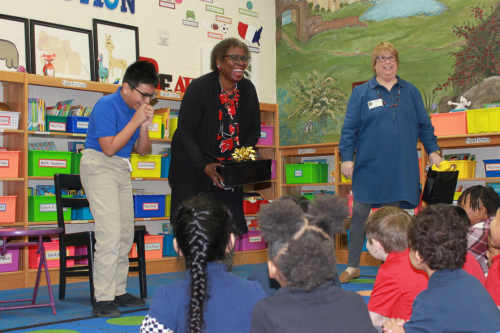 Over the past decade, the
Reading Revolution
program has awarded approximately $4.5 million to 120 schools and school districts.
Learn more about Dollar General Literacy Foundation's grant programs
here
. Additionally, DGLF is accepting applications for its
Youth Literacy grants
from schools, public libraries and nonprofit organizations until April 27, 2023 at 10 p.m. CT.