Dollar General to Host 2023 Days of Beauty
Jun 13, 2023
Six-Day Celebration in July Spotlights Health, Beauty, and Mental Wellness at DG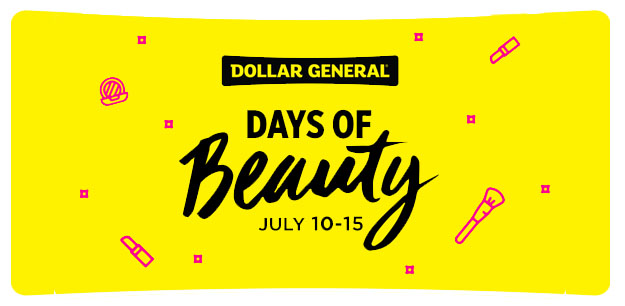 Dollar General (NYSE: DG) is hosting its 2023 virtual Days of Beauty event with daily seminars July 10-14 leading up to the feature event on Saturday, July 15 at 10 a.m. CT. For the eighth year in a row, DG is celebrating multicultural beauty and wellness with tutorials and beauty talks on textured hair, makeup, nail products, and general wellness while also featuring quality and affordable products available at Dollar General.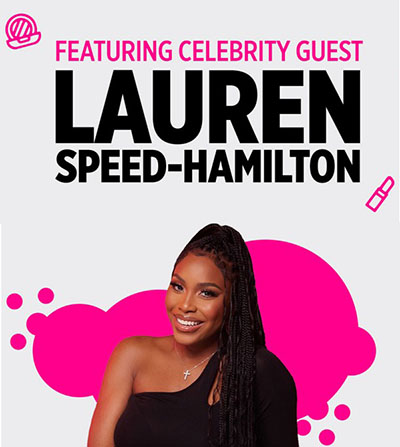 This year's event is led by celebrity guest Lauren Speed-Hamilton, actress and model best known for Netflix's 'Love is Blind.' Speed-Hamilton will star in a live virtual interview on Saturday, July 15 with a behind the scenes look into her beauty regimen. She will also take live questions from viewers.
Registration for the event opened Monday, June 12 on
dollargeneral.com/daysofbeauty
– and the first 5,000 registrants will receive a free beauty box while supplies last, filled with products that will be featured during the event. The featured items include products from Dove
®
, Suave
®
, Covergirl
®
, Curl Rhythm™, Pantene™, Olay
®
, Secret
®
, Gillette
®
, Special K
®
, Smart Water
®
, got2b™, Keratin Color, Believe
®
, Root to End, Neutrogena
®
and Lubriderm
®
.
Each daily seminar will highlight a new theme with tutorials and videos posted on
dollargeneral.com/daysofbeauty
. Gift card and beauty box giveaways will also run throughout the week across DG Beauty's social media. The main event will be held on Saturday, July 15 at 10 a.m. CT, with 11 virtual tutorials from influencers ranging from fitness routines, breakfast routine, hair, makeup, skin and nails.
A full schedule of days, events, and creators will be available at
dollargeneral.com/daysofbeauty
.
In addition to this weeklong celebration, Dollar General will donate $10,000 to the National Coalition of 100 Black Women (NCBW) to help fund the NCBW's mission of providing education and health programs for young Black girls and women around the U.S.
Mark your calendars, encourage friends to sign up and follow
@DollarGeneralBeauty
on Instagram for exclusive updates on live events or visit
DollarGeneral.com/DaysofBeauty
for more information.