Dollar General Marks International Expansion into Mexico with First Mi Súper Dollar General Store Opening
Mar 24, 2023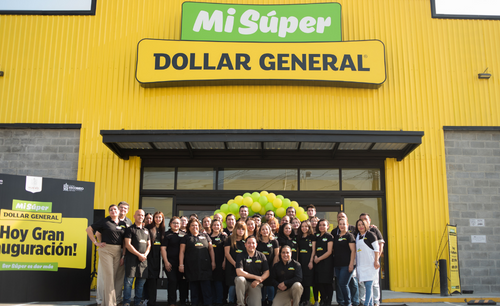 Dollar General celebrated its international expansion into Mexico with the first Mi Súper Dollar General store grand opening in Escobedo, Nuevo León in early March 2023.
"The opening of the first Mi Súper Dollar General store in Mexico highlights our teams' strong dedication to serving more communities with access to affordable everyday essentials," shared Jeff Owen, Dollar General's chief executive officer. "I am proud of our team in Mexico and look forward to Mi Super Dollar General being a force for opportunity as we continue to grow our presence in Mexico."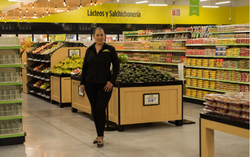 Mi Súper Dollar General was developed with a customer-first focus, tailormade to help consumers find great prices and convenient shopping experiences for all their needs within their neighborhood. The brand, which resonated well with consumer focus groups, connotes the idea of a general store focused on serving customers with the products they want and need most. Each store offers affordable, everyday low prices in convenient locations and includes financial services, a bakery and tortilleria. Products are sourced primarily from Mexico and includes fresh produce, health and beauty products, home cleaning supplies, pet care, housewares, stationary and other household essentials.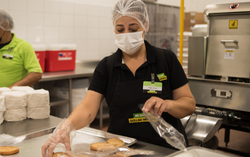 "We are extremely excited to open our Mi Súper Dollar General doors to provide affordable household essentials to Escobedo residents," shared Gary Morales, Mi Súper Dollar General's director of operations. "In the future, each store will be tailored to fit the wants and needs of nearby customers so they can provide for their families through a convenient shopping experience."
Dollar General first
announced
its international expansion plans in December 2021. Mi Súper Dollar General expects to boost the economic development in the country through the generation of jobs and career growth opportunities in stores, at its Mexico Store Support Center in San Pedro Garza García, and the development of local suppliers. Candidates interested in joining the team with competitive wages and benefits and the ability to further their career through our growing organization may apply online at
www.misuperdollargeneral.com/carreras
.