Dollar General Leadership and Development Programs Awarded
Feb 15, 2023
Company's Commitment to Investing in Diverse Teams Illustrated Through New Training Initiatives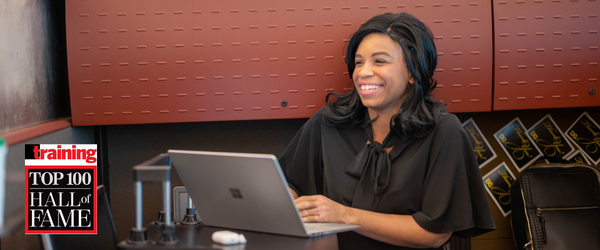 Dollar General announced that it has been recognized by
Training
magazine for the Company's outstanding training initiatives, further building on DG's history of more than 10 consecutive years of inclusion on the publication's
Top 100
list and being named to the
Training Hall of Fame
in 2021.
The Hall of Fame
Best New Training Initiative
award highlights DG's fourth operating priority of
Investing in Our Diverse Teams through Development, Empowerment and Inclusion,
and further illustrates the Company's mission of
Serving Others
. Dollar General's training and development programs are a hallmark of the Company's benefits, supporting employees with best-in-class training and resources to strengthen employees' career growth path through personal and professional development.
"Dollar General proudly continues to grow and improve our leadership and development offerings for employees," said Kathy Reardon, executive vice president and chief people officer at Dollar General. "Whether through daily reinforcement training, our commercial drivers' license program (CDL), zero-debt degrees or general education courses for our employees and their families, we are proud to invest in our people and the communities we call home through education."
Last year, Dollar General
announced a new partnership
with Workforce Edge to provide full-time employer-paid degree programs from Strayer University and Capella University. The Company also offers a yearly tuition assistance allocation for full-time employees which aims to fund completing or starting a new degree program at a higher education institution of their choice.
In addition to the degree options, DG employees and their immediate family members have access to Sophia Learning, an online, on-demand self-paced learning platform providing general education courses to help kick start their education journey and pursue processional development.
Dollar General also offers robust internal training programs and pathways for career growth, including an internal CDL program that affords current DG store and distribution center employees the opportunity for on-the-job training to earn their license and join the DG Private Fleet network.
Training magazine aims to recognize organizations that champion training and development in conjunction with the business needs and strategic goals of each company for maximum impact. To learn more about Dollar General's commitment to growth and development visit the careers webpage
here
.