Dollar General Extends Financial Services with Ibotta Partnership
Jan 19, 2023
Cash Back Rewards Program Seeks to Stretch Customers' Budgets and Drive Loyalty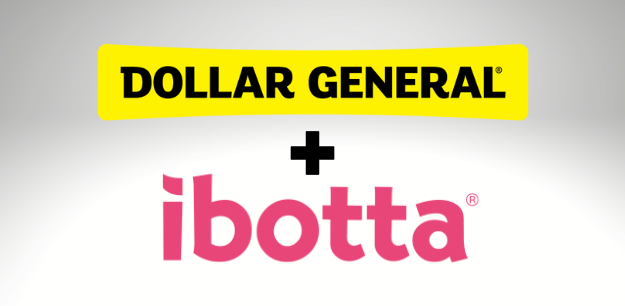 Goodlettsville, Tennessee –
January 19, 2023
– Today, Dollar General (NYSE: DG) announced a partnership with Ibotta, which will extend Dollar General's financial services and offer cash back options to all consumers.
"We are excited to provide an additional innovative option for our customers to help stretch their budgets," said Emily Taylor, Dollar General's executive vice president and chief merchandising officer. "Ibotta's cash back rewards program further complements our continuous efforts to provide financial offerings and rewards to customers alongside our everyday low prices."
As part of the partnership, Dollar General will join the Ibotta Performance Network (IPN), the first digital network that enables promotions to be delivered in a coordinated fashion across retailer platforms, large third-party publisher sites, and Ibotta's leading direct-to-consumer properties. Dollar General is the first retailer in its channel to join the IPN.
Consumers can currently receive cash back rewards on thousands of items at Dollar General through Ibotta's platform and expect cash back rewards available directly through Dollar General's app and website by spring 2023.
"Dollar General has enjoyed explosive growth because of its innovative approach to helping consumers stretch their budgets," said Bryan Leach, Ibotta's founder and CEO. "Partnering with like-minded brands is a priority for us, and Dollar General is deeply committed to creating maximum value for their customers through seamless, customized programs that help save them even more money."
Dollar General's partnership with Ibotta builds on the Company's March 2022
announcement
of enhanced financial services, which includes its exclusive
spendwell™
banking platform and FIS Worldpay® card rewards points payment options.
About Ibotta
Headquartered in Denver, Colo., Ibotta ("I bought a...") is a free-to-use cash back rewards platform that has delivered more than $1.1 billion in cumulative cash rewards to its users for making purchases in-store, on mobile apps, or via websites. Launched in 2012, Ibotta has more than 40 million downloads, is one of the most frequently used shopping and payments platforms in the United States and offers cash back on purchases on more than 2,700 leading brands and retail partners. In addition to its owned properties, Ibotta also powers rewards programs for top retailers and makes its offer content available on a number of leading websites and apps through the Ibotta Performance Network. Ibotta was named to the 2021
Inc.
5000
list of fastest-growing private companies in the U.S. for the fourth year in a row after debuting on the list in 2018.