Dollar General Commemorates International Women's Day
Mar 09, 2023
Company's Employee Resource Group Leads Recognition Efforts during Women's History Month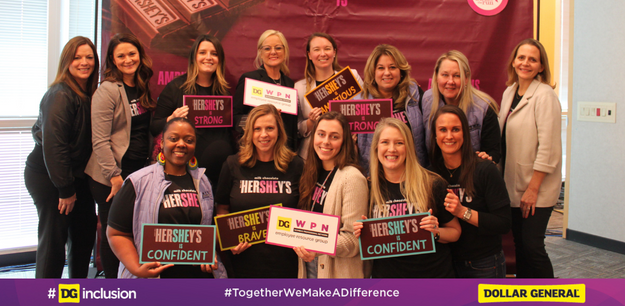 Together with its Women's Professional Network (WPN) employee resource group, Dollar General proudly celebrated and reflected on International Women's Day on March 8, which provides the opportunity to recognize the social, economic, cultural and political achievements of women across the globe according to InternationalWomensDay.com. Throughout Women's History Month in March, Dollar General and the WPN will celebrate women's contributions to history, culture and society with specialized recognition programs, events and trainings.
"International Women's Day and Women's History Month provide time to reflect on women's historical achievements, positive impacts to global cultures and simultaneously provide an optimistic forecast of accomplishments yet to come," shared Kathy Reardon, Dollar General's executive vice president and chief people officer. "At Dollar General, our Women's Professional Network helps accelerate women's equality and demonstrates the Company's commitment to development and recognition of outstanding and industry-leading females at every level of our organization."
Partner Celebrations
DG's WPN partnered with The Hershey Company's Women Business Resource Group for meaningful conversations about women's empowerment on March 8. The two groups welcomed Liza Kunz, CEO of Girls on the Run, as keynote speaker. During the event, on behalf of the WPN, Dollar General presented a $5,000 donation to the
Girls on the Run of Middle Tennessee
to support the organization in using the power of running to educate and prepare third through eighth grade girls for a lifetime of self-respect and healthy living.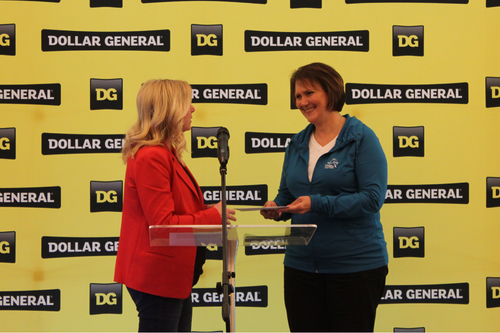 Additionally, WPN will host a development course in late March for all employees and an employee event in partnership with Mars, Inc. to debut the new character and spokescandy
Purple
- designed to represent acceptance and inclusivity.
About Dollar General's WPN
WPN's mission is to cultivate and further an inspirational, inclusive, and empowering women's network at Dollar General to foster and advance members' personal and professional lives through diversified connections, leadership opportunities, and educational experiences. Throughout the year, the organization hosts events on additional holidays such as Women's Equality Day and Business Women's Day, provides networking and development opportunities through Lunch and Learn webinars and supports early-in-career women through its IGNITE mentoring program.
As Dollar General continually strives to integrate diversity and inclusion into all areas of our business, we proudly received several
awards
and recognition for inclusive business practices.