Dollar General Awarded Four Private Label Manufacturers Association Awards
Nov 16, 2023
2023 Salute to Excellence Awards Highlight DG Private and Exclusive Brands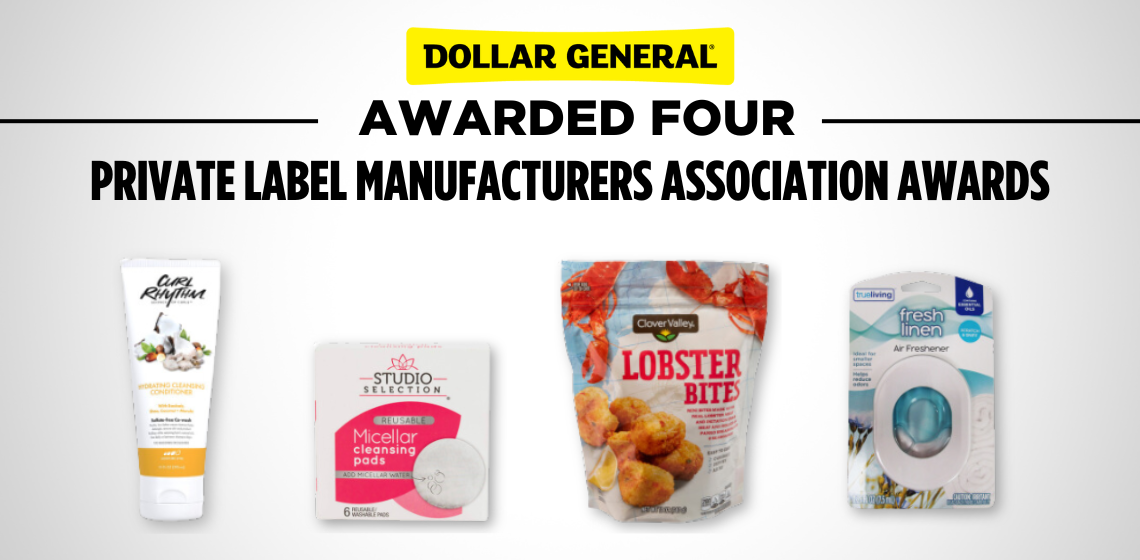 Four products sold exclusively at Dollar General were recognized with 2023 Salute to Excellence Awards by the Private Label Manufacturers Association (PLMA) for private brand items. Products receiving top honors include:
· Clover Valley® Lobster Bites in the Appetizers & Hors d 'Oeuvres category;
· Studio Selection™ Micellar Cleansing Pads in the Skin Care category;
· trueliving® Small Spaces Air Freshener in the Household Cleaners & Products category; and
· Curl Rhythm™ Hydrating Cleansing Conditioner in the Hair Care & Accessories category

"Earlier this year DG announced an expansion of our private brands, providing more affordable, innovative options," said Jackie Li, Dollar General's senior vice president of private brands and global sourcing. "As quality and value become even more important to our shoppers, we are honored and thrilled that four of our new items have been recognized by PLMA. Thank you to the teams who work tirelessly to ensure we offer the right products at the right price for our customers."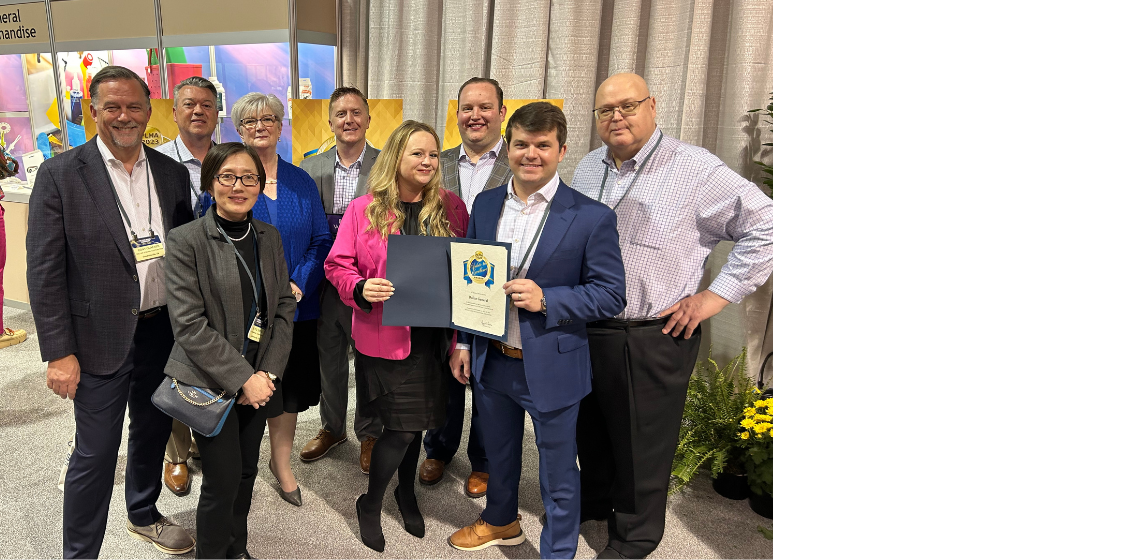 The 2023 Salute to Excellence Awards were announced at PLMA's 2023 Chicago Trade Show on November 12. Approximately 750 products were nominated by more than 50 North American retailers.
PLMA's Salute to Excellence Awards have honored retailers for more than 30 years for their innovation in store brands across a wide variety of categories and retail outlets. The annual awards recognize industry leaders who, in the previous calendar year, create innovative ideas, methods, programs, and technologies to manage end-use loads, meet peak load demand, and support the successful grid integration of distributed energy resources.
About the Winners:
Clover Valley® Lobster Bites are mini bits made with real lobster meat and imitation crab meat then rolled in panko breadcrumbs and seasoning. The bites are easy to cook in the oven, deep fryer or air fryer and come in a resealable bag for freshness.
Studio Selection™ Micellar Cleansing Pads are reusable and washable, and pair with the Studio Selection™ All-In-One Micellar Cleansing Water (purchased separately) to thoroughly remove makeup and cleanse skin. The pads are suitable for face, eyes and lips with no need to rub.
trueliving® Small Spaces Air Freshener helps reduce odors in any small space in your home or office with all-in-one, convenient, continuous-action odor elimination. The refreshing scent features essential oils and will fill the space with odor-fighting freshness without sprays, plugs or refills. The fresheners are perfect for spaces including powder rooms, laundry nooks, closets, kitchen trash areas, desk areas, pet areas and more.
Curl Rhythm™ Hydrating Cleansing Conditioner brings the science of curls to help provide beautiful, healthy hair. With proprietary technology, products feature clean ingredients, emollients, botanicals and humectants to provide nourishment, moisturization and shine. The gentle, low lather cream conditioner helps detangle, remove dirt and product build-up while retaining hair's natural oils leaving curly, wavy, coily hair healthy. The moisturizing complex is formulated with baobab oil, shea butter, coconut and marula.