Dollar General and Bounty® Partner to Support Kissimmee, Florida Schools
May 03, 2023
Dollar General Surprises Two Schools with Literacy Grants; Bounty® Donates Limited-Edition Paper Towels for Staff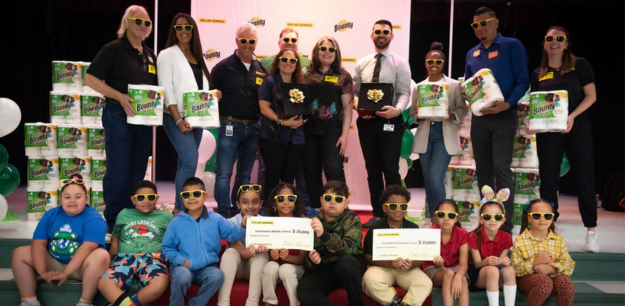 Dollar General recently surprised Kissimmee Elementary and Middle Schools in Florida with a $25,000 donation each through the Company's
Reading Revolution
program to support the schools' education and literacy initiatives. Procter & Gamble (P&G) also provided more than 450 rolls of Bounty
®
's Inclusive Artists Project collection printed paper towels to the schools' staff members and hosted Reina Castellanos, an illustrator of the prints, to read to students in both English and Spanish.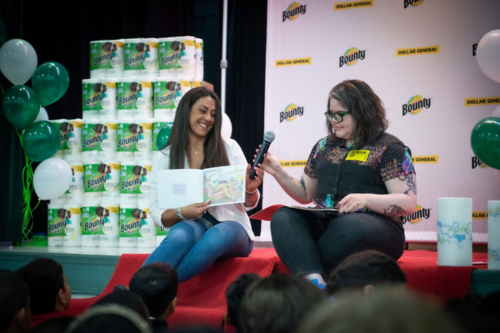 "Dollar General is honored to partner with Bounty and support the literacy initiatives and classroom needs of Kissimmee schools," shared Denine Torr, Dollar General's vice president of corporate social responsibility and philanthropy. "Dollar General and Bounty's collective goal in Kissimmee is to provide resources that enhance the schools' instructional programs and inspire students' creative thinking. We look forward to seeing the meaningful impact these funds and products make to teachers and students alike."
Since its inception 10 years ago in 2013, Dollar General's
Reading Revolution
program has awarded more than $4.4 million to more than 120 schools. Administrators may use
Reading Revolution
funds at their discretion to purchase books, technology programs, computers and/or other education supplies or resources.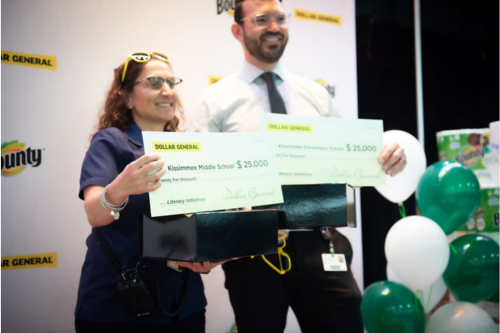 Bounty® Paper Towel's
Inclusive Artists Project aims to give artists a platform to showcase their work while brightening homes across the country. Additionally, Bounty
®
recently contributed $100,000 to the Dollar General Literacy Foundation to support local communities across the country.