Beyond Words Funds Help Rebuild Two School Libraries
Aug 16, 2023
Dollar General Literacy Foundation's Disaster Relief Program Provides Funds to Florida and Arkansas Schools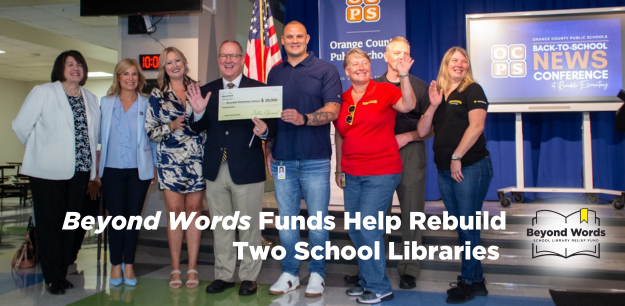 The Dollar General Literacy Foundation's
Beyond Words
program recently awarded a total of $40,000 to help restore hope, rebuild and reestablish public school libraries in Orlando, Florida and Wynne, Arkansas after devastating natural disasters.
"We understand the significance of losing a school library and are committed to supporting our hometown communities with financial resources they need to help rebuild school libraries and restore students' access to books and technology," shared Denine Torr, executive director of the Dollar General Literacy Foundation. "Through our
Beyond Words
grants, we hope to support Orlando and Wynne schools as they invest in new print and technology-based resources for students, helping to ensure educational continuity for students."
Since its inception in 2006,
Beyond Words
has awarded more than $2.9 million in grants, impacting nearly 123,000 students in 32 states. Grants are available to public schools with a school library located within 15 miles of a Dollar General store or distribution center. Learn more about
Beyond Words
on the
Dollar General newsroom
and other literacy grants at dgliteracy.org.
Riverdale Elementary School
in Orlando, Florida received $20,000 to aid its recovery following Hurricane Ian. The school received more than two feet of flood water when the category five storm hit Florida in September 2022. Riverdale Elementary recently celebrated its reopening after being displaced to a local high school for the remainder of the 2022-2023 school year.
"Riverdale Elementary is so thankful for the generosity of Dollar General! Our school's first floor including our media center was devasted by Hurricane Ian in September 2022," shared Bill Charlton, Riverdale Elementary School's principal. "As we started to rebuild Dollar General provided us an opportunity to apply for a grant that specifically targets and assists groups that suffered loss in weather events like Hurricane Ian. We were fortunate enough to have our grant proposal accepted and we received $20,000 to buy much needed book for our media center! Dollar General came through for our Riverdale students and families! Thank you for being there for us Dollar General!"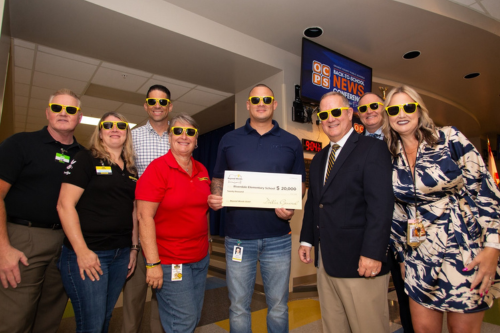 "A school's media center is far more than books: it is a safe place to explore, a treasure chest for the curious, and a window on the world," shared Deborah Pedraza, Foundation for Orange County Public Schools' (OCPS) executive director. "The Foundation for OCPS is so grateful to Dollar General for investing in our community's children – the
Beyond Words
grant will help ensure Riverdale students are once again able to take full advantage of all their school's media center can offer!"
Wynne High School
in Wynne, Arkansas also received $20,000 after a tornado destroyed the school in late March 2023. The school relocated to a local community college shortly after the storm, and the school district is currently under construction for an updated building.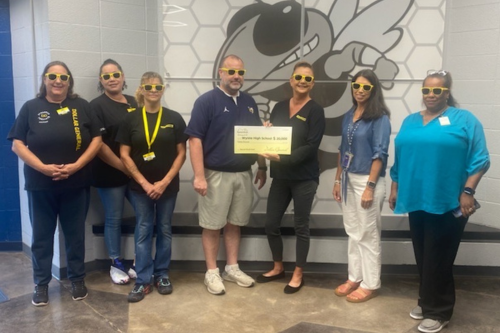 "Wynne High School lost its entire school in a tornado on March 31, and many of its families lost their homes," shared Sandra Jones, Wynne High School's librarian. "Our goal as a learning community was to return to "normal" as quickly as possible, and the
Beyond Words
grant was a huge help in achieving that goal. Our students are eagerly awaiting the new library books that will replace the collection that was lost, and so are the teachers."