Better For You Options at Dollar General
Jun 22, 2023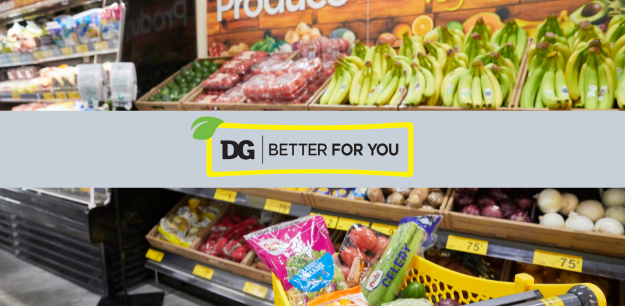 Dollar General cares about, and is invested in, the well-being of the communities it serves, and it understands that millions of Americans and their families rely on DG to provide convenient, affordable and nutritious foods as well as health and wellness offerings.
With approximately 75% of the U.S. population living within five miles of a Dollar General, the Company recognizes the unique access it provides to often underserved communities. While Dollar General is not a grocer, many DG stores serve communities without other retail options, and the variety of foods in DG stores reflect customers' demand. Today, all 19,000+ Dollar General stores offer components of a healthier diet, which includes assorted dairy items, frozen vegetables, proteins, canned fruits and vegetables, grains and more.
The Company continues to make strides to provide customers with affordable access to better-for-you food options, as well as health and wellness products and services through the expansion of fresh produce (including in many food deserts),
commitments
to address food insecurity,
Better For You
merchandise and recipes, the
Good & Smart™
brand and health care product and services expansions.
Fresh Produce Offerings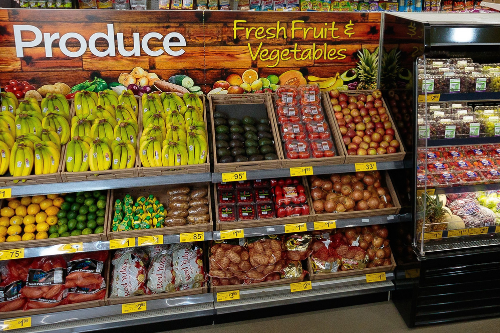 Dollar General currently offers fresh fruits and vegetables in nearly 3,900 stores and plans to have produce in 5,000 stores by January 2024, giving the Company more individual points of produce distribution than any other U.S. mass retailer or grocer. In June 2021, the Company
announced
plans to offer produce in more than 10,000 total stores over the next several years, with a meaningful number of them in current United States Department of Agriculture (USDA) defined food deserts.
Dollar General's produce set provides the top 20 items typically sold in traditional grocery stores and covers approximately 80 percent of produce categories most grocery stores carry. The curated assortment includes lettuce, tomatoes, onions, apples, strawberries, potatoes, sweet potatoes, lemons, limes, salad mixes, and more.
Additionally, Dollar General was recently
awarded
the Hometown Health Hero Award by
Michigan Public Health Week Partnership
for its produce, philanthropy and wellness initiatives in the Great Lake State.
Better-For-You Recipes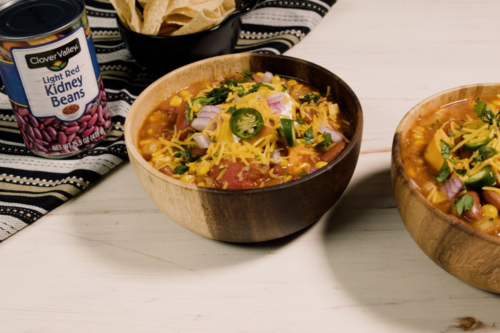 Dollar General's
Better For You
recipes were developed through a partnership with Mary Alice Cain, registered dietician and nutritionist, to provide resources to customers on healthier meal options with products solely sourced from Dollar General stores. Dollar General also
recently partnered
with
Delish
magazine and Cain to create additional recipes.
With these recipes, customers can cook healthier meals at affordable prices and include breakfast, entrees, sides, dessert, and drink options. Some examples involve a delicious and nutritious
Slow Cooker Vegetarian Chili
,
Cranberry Walnut Chicken Salad Sandwiches
and sweet treats like
Breakaway Brownie Brittle
.
Learn more about Dollar General's healthier recipes and Mary Alice from:
Good & Smart
® Private Brand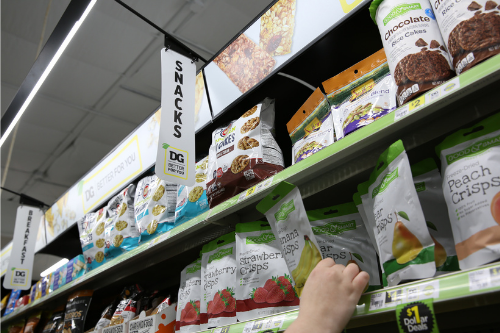 In 2018, Dollar General launched its
Good & Smart™
private brand to give customers healthier snacking and beverage choices. Complete with a 100% satisfaction guarantee, shoppers can trust the line's quality products when making healthier choices. From sweet to savory options, the product line offers a variety of tasty options like trail mix, nuts, coconut water, dried fruit and much more to help keep customers fueled through the day!
Each of Dollar General's more than 19,000 locations carry a curated selection of the Good & Smart™ line for customers looking for mindful snacking.
DG Well Being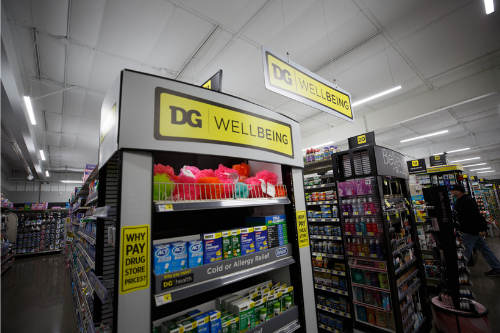 To continue to meet more of its customers' needs and establish itself as a health destination, Dollar General introduced
DG Well Being,
the expansion of its healthcare product assortment. DG Well Being is an increased assortment of cough and cold, dental, nutritional, medical, health aids and feminine hygiene products. Additionally, in partnership with DocGo On-Demand, the Company now offers mobile health clinics in three Middle Tennessee locations to provide customers with basic, preventive and urgent services and plans to expand this offering to additional DG stores in the future.
In July 2021, the
expansion
of healthcare offerings also included the appointment of Albert Wu, M.D. to Chief Medical Officer. In this role, Dr. Wu helps to develop DG's new health care services efforts by establishing and strengthening relationships with current and prospective healthcare products and service providers to build a comprehensive network of affordable services for DG customers.
Dollar General also
announced
the establishment of the Company's new Healthcare Advisory Panel along with the appointment of four panel members. The panel is composed of healthcare industry subject matter experts who will serve as thought partners and strategists to Dollar General regarding its developing approach on how to best invest its resources in the context of the health and wellness landscape.